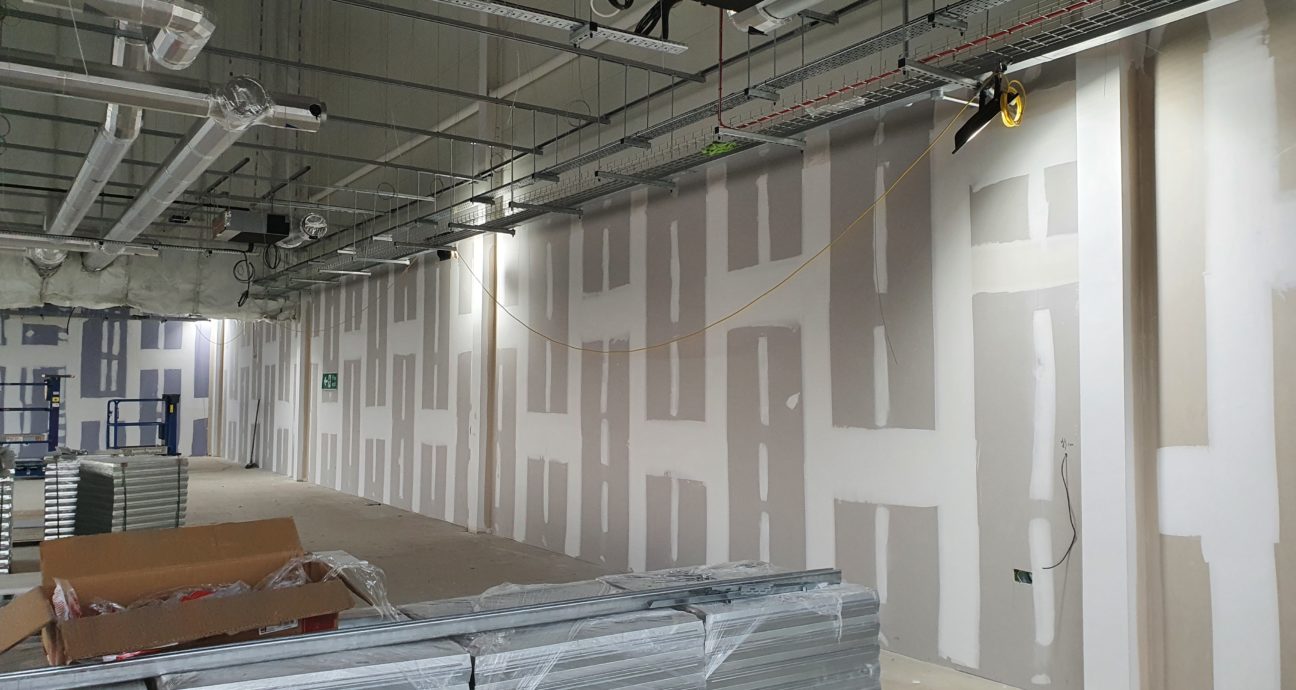 Drylining
At RPR Drylining, we take pride in our team of highly skilled professionals who possess a wealth of knowledge and expertise in the industry. Our experts are equipped with the best tools and techniques to ensure efficient and timely completion of projects. We understand the importance of delivering reliable and long-lasting results, and we strive to exceed our clients' expectations with every project we undertake.
Whether you require dry lining for a commercial space, ceiling installation, or domestic wall construction, you can trust RPR Drylining to provide a high-quality service that meets your specific requirements. Our commitment to excellence and attention to detail have earned us a strong reputation in the industry.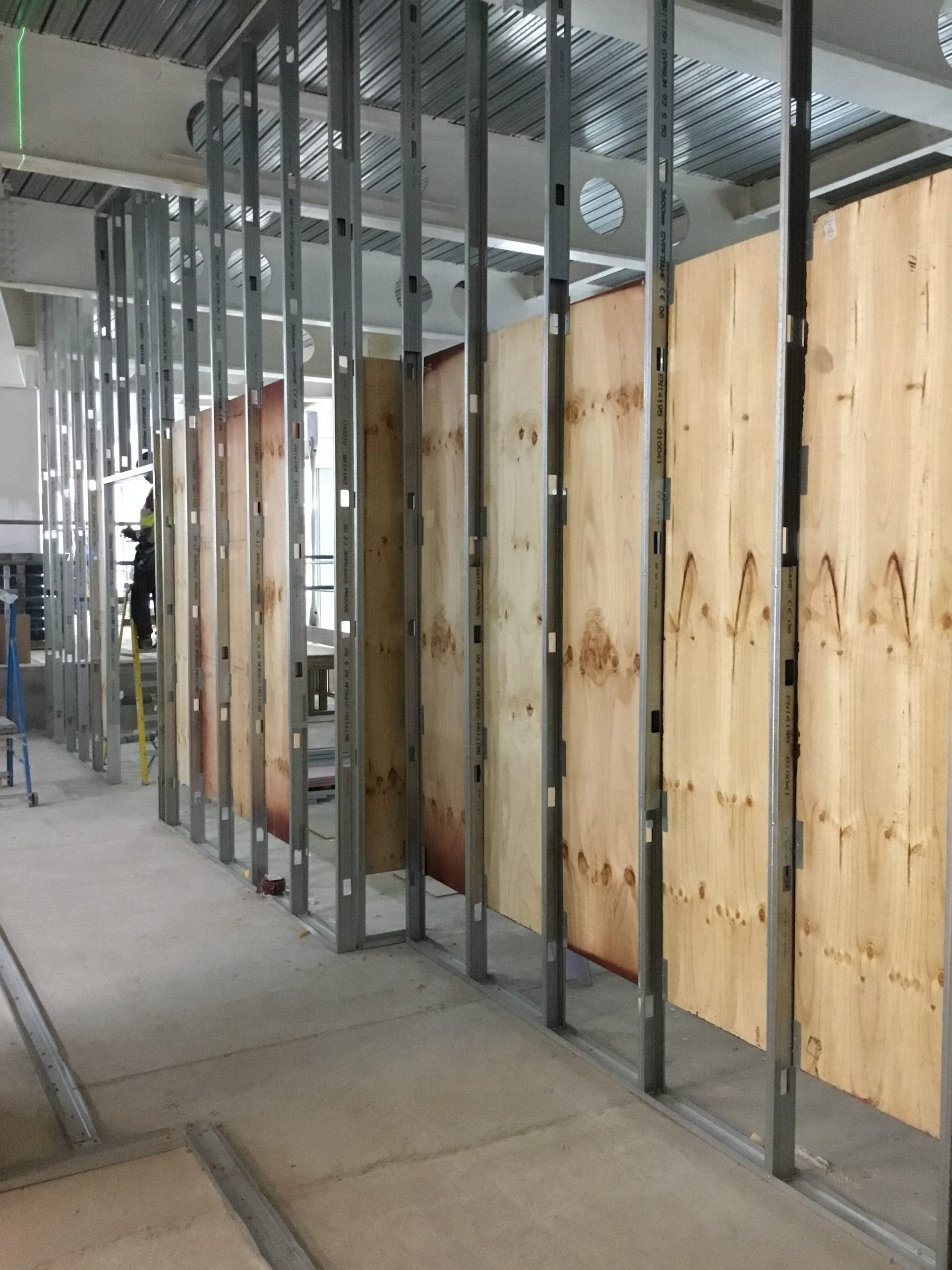 Drylining
Metal Stud Partitions
Metal stud partition systems offer a wide range of benefits, making them an ideal choice for both commercial and domestic projects. Their versatility and cost-effectiveness make them a popular solution for creating partitions within buildings.
At RPR Drylining, we understand that every project is unique, and that's why we offer tailored design solutions for metal stud partitions. Our team of experts can work closely with you to understand your specific requirements and create a partition system that perfectly suits your needs.
One of the key advantages of metal stud partitions is their flexibility in terms of materials used. By combining metal studs with different types of plasterboard and insulations, we can design partitions that provide a range of benefits. These include fire resistance, moisture resistance, acoustic insulation, thermal insulation, and impact resistance.
Whether you need a partition that can withstand high levels of noise, regulate temperature effectively, or provide enhanced fire protection, our metal stud partition systems can be customized to meet your exact specifications.
In addition to their functional benefits, metal stud partitions also offer aesthetic advantages. With various finishes available for the plasterboard, you can create a stylish and modern look for your space.
When it comes to superior systems for your project, RPR has got you covered. Our extensive range of installations includes renowned brands such as British Gypsum, Fermacell, Knauf, and Siniat. These trusted names in the industry are known for their exceptional quality, reliability, and innovative solutions.
Durability

Versatility

Easy Installation

Fire Resistance

Sound Insulation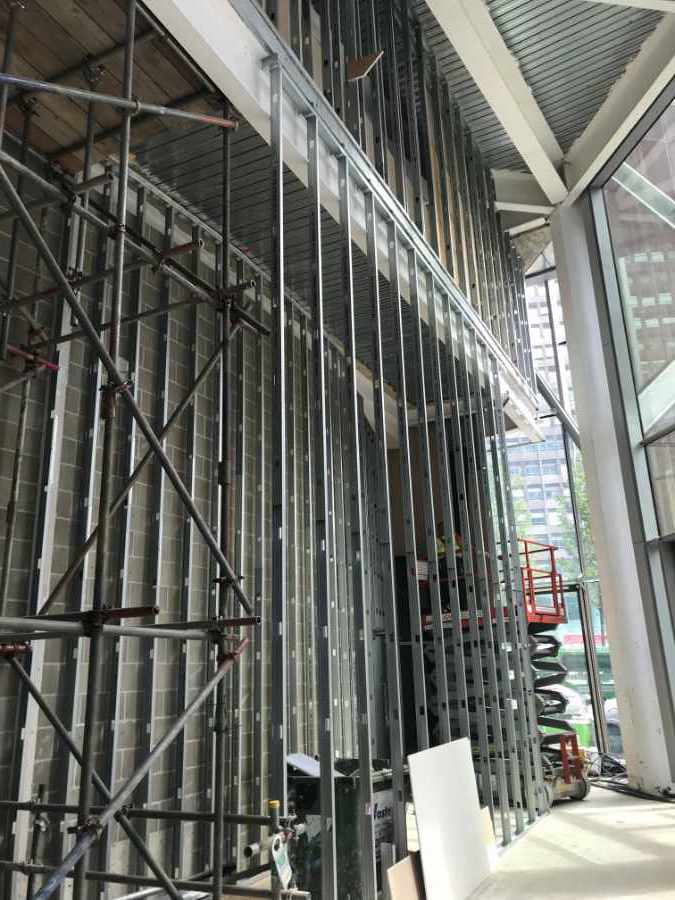 Drylining
Wall Linings
Metal stud wall lining systems offer a multitude of benefits that make them an ideal choice for both commercial and domestic projects. Their versatility and cost-effectiveness make them a popular solution for creating wall linings in any building.
One of the key advantages of metal stud wall linings is their ability to be customized to suit your specific requirements. With a combination of metal studs, plasterboard, and insulation materials, we can design a lining that meets your needs. Whether you require fire resistance, moisture protection, acoustic insulation, thermal efficiency, or impact resistance, our metal wall linings can be tailored accordingly.
In summary, metal stud wall lining systems offer a versatile and cost-effective solution for creating durable and customisable walls. With their ability to provide fire, moisture, acoustic, thermal, and impact resistance, they are an excellent choice for both commercial and domestic projects.
Durability

Fire Resistance

Straight & Level Walls

Versatility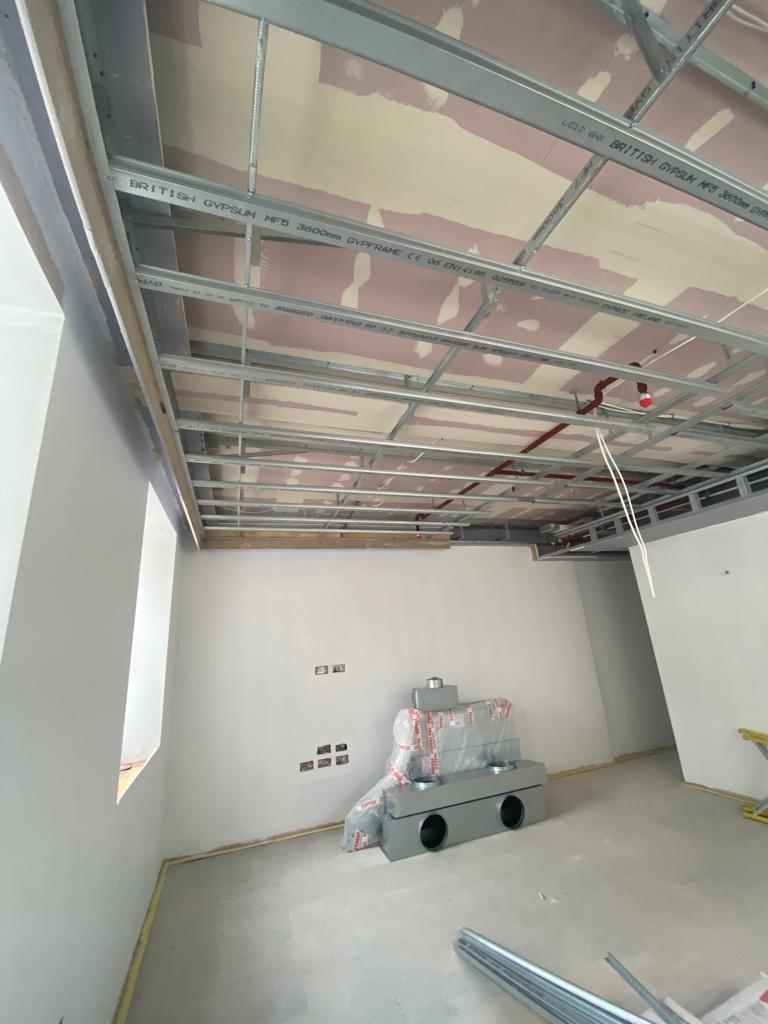 Drylining
Metal Frame Ceilings
One of the great advantages of MF Plasterboard ceilings is their versatility. They can be installed from various structures to achieve the desired height and can be fitted either flat or on an angle, depending on your preference. This flexibility allows for creative and unique ceiling designs that can truly enhance the aesthetics of any space.
In addition to their versatility, MF Plasterboard ceilings can also be easily incorporated with drop bulkheads or light troughs. This opens up endless possibilities for creating modern and stylish finishes that are popular in both domestic and commercial projects.
Whether you are working on a residential or commercial project, MF plasterboard ceilings provide a practical and stylish solution. The smooth finish and customizable options make it suitable for various architectural designs and interior styles.
One of the key advantages of MF ceilings is their ability to incorporate fire resistance measures, ensuring the safety of occupants in case of a fire. Additionally, these ceilings can be designed to meet specific acoustic requirements, helping to create a comfortable and peaceful environment in any space.
Metal Frame ceilings Access panels are an excellent choice when it comes to providing seamless access to services. With their sleek design and sturdy construction, these panels not only blend seamlessly into any metal frame ceiling but also offer convenient access to electrical, plumbing, or HVAC systems.
Durability

Fire Resistance

Acoustic Performance

Mould Prevention